Who We Are
Unique Support is an NDIS registered organization with over fifty years of collected experience and expertise. We make it our goal to provide personalized and supportive care for all our individuals and families, no matter how unique.
❝ The relationships that get built between our Support Workers and our Individuals
is one of the most rewarding part of what we do. ❞
Always striving for excellence, we will do our best to meet your needs in a professional, personal, and sustainable manner.
Unique Support was established in 2016 by a group of professionals who all share the same vision of providing a diverse range of supportive services. We are a dedicated Disability Services Organisation (DSO) with over fifty years of combined expertise and experience. 
With exceptional experience in specialist support for those with complex needs,  we strive for excellence and leadership through delivering quality services which are innovative and responsive to diverse families and community needs to make informed choices and be actively involved in their care.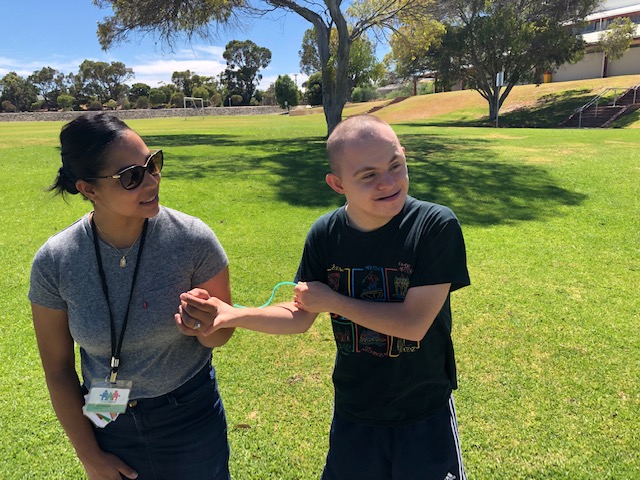 What we do
We pride ourselves on the level of support that our Support Workers and Carers give to our individuals. Sometimes the most meaningful way to impact a person is through the discussions that occur during everyday life.
Our Support Workers and Carers have assisted our individuals by encouraging them to do things that they normally would not feel confident with. For example, attending a disco, or applying for a job, or joining a social group.
Another way we can provide Mentoring and Peer Support is by discussing alternative meal choices for a healthier lifestyle and making smart choices with how they spend money. We have even had some beautiful in depth discussions about personal values, learning who you are and becoming who you want to be.
We have an on-site Hub which houses a range of activities including a sensory room, arts & crafts, musical instruments and video entertainment area. Attached to the hub is a green area where we provide group social events for individuals including monthly barbecues, cookery classes and discos.
We Respect Worth and Dignity
We Aim To Create An Environment of Inclusiveness
Improving Quality of Life
We Promote and Encourage Individual Growth and Development